Global Health Promise is working in partnership with the following organizations to improve the maternal health of women who are trafficked and female sex workers (FSW), and for their children.
---
Rhythm of Life
Location: Kampala, Uganda
Rhythm of Life is a non-profit organization formed in 2013. Currently, we run health outreaches in the red light districts of Kampala (Uganda) for HIV-positive sex workers. In time, our aim is to build a permanent health cafe in Kampala for these women who have/are facing stigma and exclusion from healthcare.
We also want to bring an end to the cycle of mother-to-daughter prostitution. We have created a sponsorship programme to support their daughters in education and professional healthcare training. Most importantly, through our economic empowerment initiatives, our women will eventually be able to independently support their daughters through school.

---
Organization of Social Change in Indonesia (OPSI)
Location: Indonesia
The Organisation of Social Change in Indonesia (OPSI) is Indonesia's national sex worker network. OPSI represents male, female and trans* sex workers working across all areas of the sex industry.


OPSI website
Instagram
Twitter
Facebook
---
PASCO (Parlons Sida aux Communautaires)
Location: Democratic Republic of the Congo
PASCO's mission is to contribute to the reduction of the transmission of HIV / AIDS and the medical treatment of STIs of vulnerable groups (sex workers, men who have sex with men, students, unmarried mothers, etc. ) by improving their physical, mental and social health.

---
African Sex Workers Alliance (ASWA)
African Sex Workers Alliance is a pan African alliance of sex worker led groups which aims to improve the health and human rights of female, male, and transgender sex workers. ASWA was formed in 2009 and is based in Nairobi, Kenya.

---
Bar Hostess Empowerment & Support Programme (BHESP)
Location: Kenya
Bar Hostess Empowerment & Support Programme (BHESP) is an organization for and by sex workers, women having sex with women (WSW), women using drugs and bar hostesses in Kenya. BHESP was founded in the year 1998 by a group of these vulnerable women as a 'loose' association to advocate for their rights and recognition.
---
Swasti
Location: Bangalore, India
We design, deliver and support solutions for the health and wellbeing of the poor.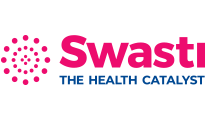 ---
Cadre de Récupération et d'Encadrement pour l'Epanouissement Intégral des Jeunes (CREEIJ)
Location: Kinshasa, DRC
Framework for Recovery and Coach for Integral Youth Development
Website: under development
---
Nigeria Sex Workers Association (NSWA)
Location: Nigeria
The Nigeria Sex Workers Association (NSWA), also known as Precious Jewels, is an umbrella, network of community-based organizations of sex workers and led by sex workers. NSWA is a non-government, non-profit organization focusing on health, social and human rights of sex workers.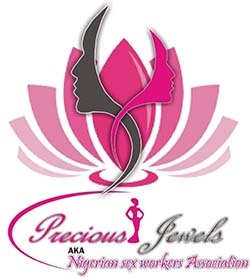 ---
Action Humanitaire pour la Santé et le Développement Communautaire (AHUSADEC)
Humanitarian Action for Health and Development Community
Location: Bukavu, The Democratic Republic of the Congo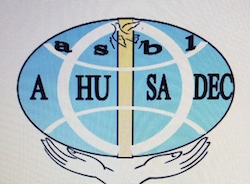 AHUSADEC website (not currently available)
Facebook
Twitter
---
Association pour le Soutien, l'Education, la Promotion de la Vie et des Initiatives Communautaires (ASEPROVIC)

Location: Kinshasa, Democratic Republic of the Congo
---
Acção de Solidariedade e Saúde Comunitária – ASSC

Location: Rocha Pinto, Luanda, Angola
---