Director — Brian Willis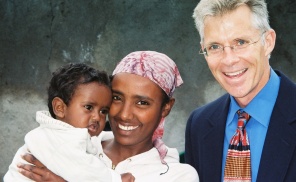 Brian Willis began researching the public health impact of child sex trafficking in 1990 at the same time he joined the Centers for Disease Control and Prevention (CDC) where he worked on HIV laws and policies, tuberculosis, and immunizations. In 2002 he co-authored the first study to estimate the global public health impact of sex trafficking of children. In 2003 he left CDC in order to focus all his time on the maternal and child health impact of sex trafficking and sex work.
Between 2006 and 2007 he researched the public health impact of sex trafficking in south Asia under a grant from the U.S. Department of State and in 2007 he co-founded Global Health Promise. He has published studies on the maternal and child health of female sex workers and their children in Bangladesh and the U.S. and was a contributor to the 2009 IOM manual on the care of victims of human trafficking.
In 2013 he received a Fulbright Scholarship for research in Cambodia. He was one of the first ten recipients of the C10 Award, presented in Stockholm in 2014. During 2015 and 2016 he met with mothers who have been trafficked or in sex work in ten countries. Comments from the mothers were shared in an article published by The Lancet Global Health and presented at the 4th Women Deliver Conference.
Since 2007 he has operated a small program for mothers who have been trafficked or in sex work and their children in Portland, Oregon.
.
Email: bwillis@globalhealthpromise.org
Phone (mobile): 503.913.1336
Medical Director — Katherine Welch, M.D.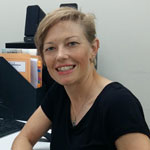 Dr. Katherine Welch, an American Pediatrician, has been serving in Asia since 2000 and is currently based in Chiang Mai, Thailand. In 2011 she founded RELENTLESS, an organization serving at the intersection of health and justice. Dr. Welch travels globally equipping health professionals to be more effective. She also and serves as a consultant to organizations serving abused, trafficked, and exploited people to develop more robust and holistic health care components in their interventions.
Katherine has served as a member of the International Organization for Migration/UNGIFT expert panel on health which produced the document "Caring for Trafficked Persons, Guidance for Health Providers". She serves on the Christian Medical & Dental Associations (CMDA) Trafficking in Persons Task Force; and is also the Medical Advisor for Chab Dai Cambodia as well as a board member of Doctors at War.
If you can't find her at any of these places, she is probably out for a run.
Director of Research — Saki Onda, M.B.B.S., M.P.H.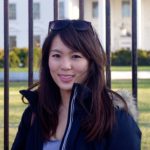 Saki Onda is a Japanese-born, French/US-raised, UK-trained physician and public health professional with a passion for global women's health. In addition to serving as Global Health Promise's Director of Research, she is an OB/GYN resident at Bridgeport Hospital-Yale New Haven Health and Medical Advisor to bosWell, an e-health start-up.
With a background in women's health research and project management, Saki has worked as a Research and Evaluation Consultant for both domestic and international non-profits addressing maternal and reproductive health among the most at-risk populations, and as a Research Associate for Boston Children's Hospital.
She has an MPH in Global Health from the Harvard School of Public Health, as well as an MBBS (MD) and BSc in Reproductive Science from Imperial College London. She is fluent in English, Japanese, and French.
Chief Operating Officer — Charlotte Brandin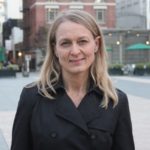 Charlotte Brandin served as Executive Director for World Childhood Foundation USA 2002-2014 (childhood-usa.org). In her role, Ms. Brandin was responsible for all operations, including fundraising, financial management, and communications. Moreover, she managed the US project portfolio (13 projects annually) including M&E to provide risk funding to projects that focused on prevention of child sexual abuse and exploitation.
Prior to Childhood, Ms. Brandin worked in different capacities including Assistant Center Director, at Planned Parenthood SF/Bay Area, and after moving to New Jersey in 1996, served on the Advisory Board of NJ Legal Services. She is also a founding member of the national "Welfare Made A Difference Campaign", working for the reauthorization of TANF.
Currently, Ms. Brandin is a Board member of Charity Rating, a Swedish charity 'watchdog' agency. Ms. Brandin has and continues to serve in advisory capacities of several charities, both in Sweden and the US.
Before moving to San Francisco from Sweden in 1989, Ms. Brandin pursued undergraduate studies in Nordic Languages and Sociology at Lund University, Sweden, as well as doctoral studies in sociology, including teaching online classes; followed by attending UC Berkeley, CA, studying sociology, and jurisprudence and social policy.
Ms. Brandin lives in Far Hills, NJ, and is the mother of two daughters, 17 and 20 years old.