We are grateful for the support of many business owners and advisors without whom, we could not do the work that we do.
Duduzille Dlamini — Advisor For Sex Workers Who Are Mothers
Ms. Dlamini is a human rights defender and activist who participates in the fight for the decriminalization of sex work. She has been a part of Sex Workers Education and Advocacy Taskforce (SWEAT) for more than 8 years. She began as a peer educator and progressed to a program manager and eventually founded an organization – Mother's for the Future and Sex workers Empowerment. Ms. Dlamini is also a National Organizer/ Mobiliser for Sisonke – a union for Sex Workers in South Africa. She is also a Board Member of SHARISA- Sexual Health and Rights Initiative of South Africa; she is a Steer Committee of SRJC – Sexual Reproductive Justice Coalition which represents sex workers who are mothers. Ms. Dlamini holds a seat in the Parliamentary Joint Committee desk in South Africa, Holding a chair in Civil Society Adviser for the United Nations. She is also a Lobbyist for COSATU- Congress of South Africa Trade Unions and FEDUSA – Federation of Union of South Africa. She is a Working Committee on National Strategic Plan for Gender Base Violence in South Africa.
Ms. Dlamini is a lecturer at SACAP and UCT on Sex work and Dicriminalasation. She also an active member of Civil Society on Parliament Watch. She nominated as International Ambassador of the Coalition of Children affected by HIV. She is on the steering committee for the sex worker Theatre as Chair Person, she also won the AWARD OF Prudence Mabele Award on the work she for fighting for Women & children and Justice.
She coordinates and is Founder of the Empowerment program for Sex workers and received a Tekano Fellowship to improve her leadership skill on Health Equity in South Africa.
Rena Williams — Advisor for U.S. Survivor Services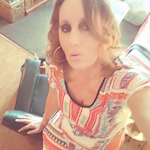 Rena Williams is the founder of Another Level Sex Trafficking Program, working from grassroots level, providing education and mentor ship in the states of Washington, Oregon and California.
Rena earned her certificate in Human Trafficking at the University of Oregon in 2017. Since then, Rena has presented on the various areas of Human Trafficking to social workers, DHS, Homeland Security, universities as well as on various podcasts, radio shows and newspapers.
Another Level's specialty focus is working with survivors through support groups as a specialized service, especially for those in transition from corrections or treatment. Another Level provides peer support on areas of exiting sex industry, relapse prevention, addressing and overcoming barriers to housing, employment, and education. As a grassroots provider with minimal funding, Rena is able to apply her lived experience and passion for assisting others survivors.
Dr. Virginia Feldman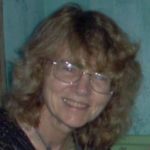 Dr. Virginia Feldman is a locum pediatrician at Kaiser Permanente in Portland, Oregon, where she was a Staff Pediatrician (1975-2004). During this period she served as Chief of Pediatrics (1989-1997), Director of the Adolescent Health Program (1986-2004), Director of the Child Abuse Assessment Center (1976-1997), and the founding member of the Kaiser Bioethics Committee (1985-2004). She is an Adjunct Professor of Pediatrics at the Oregon Health and Science University. Dr. Feldman received her undergraduate and medical degrees at the University of Michigan and is Board Certified in Pediatrics.
She volunteers as a pediatrician at the Essential Health Clinic and the Wallace Medical Concern in Oregon and for the Amigos De Las Americas National Health and Safety Committee. Dr. Feldman has worked in Liberia, El Salvador, and Ecuador and throughout India, including Maharashtra, Delhi, Kerala, and has led medical teams providing care at a NGO in Andhra Pradesh, India.
Dr. Feldman's clinical research includes studies on smoking and pregnancy (Kaiser Research Center, 1985); domestic violence prevention in HMOs (Kaiser Research Center, 1998-2000); medical and mental health of sex workers and their children (Andhra Pradesh, India, 2006); social issues of temple prostitutes (Nandyal, India, 2006); cardiovascular health and diabetes (Muthyalapadu, Andhra Pradesh, India, 2008); training foreign community health workers in the US (Portland, OR, 2008); and prostitution rescue rates after modified microfinance loans (Andhra Pradesh, India, 2009).
Carrie Burgess — Programming & Outreach Advisor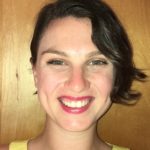 Carrie Burgess served as a United States Peace Corps volunteer in Paraguay from 2013 to 2016. In her first two years, she worked at the grassroots level as a Community Health volunteer in a rural community. She led reproductive health programming at the local schools and worked with local stakeholders to develop projects that targeted the social determinants of health in the community. In her third year with the Peace Corps, Carrie moved to the capital city, Asuncion, to work with Amnesty International and a small NGO, Tatarendy, that provides educational and health resources to female sex workers. During her time as a Project Consultant with Tatarendy, Carrie facilitated outreach efforts to provide support and contraception to over 100 women. She also managed two grants and designed projects that empowered Paraguayan youth through HIV/AIDS, sexual health and peer education workshops.
In October 2016, Carrie joined Global Health Promise and began advising an NGO in Uganda, Rhythm of Life, on programming for their newly established support group for Mothers who are Sex Workers.
Carrie holds a BA in Political Science from the University of Michigan and currently lives in the Bronx, New York where she works as a Community Health Organizer for the Montefiore School-Based Health Program. Carrie is fluent in Spanish and has a passion for empowerment-based program models.
Katherine Hargitt, PsyD. — Advisor for Mental Health Issues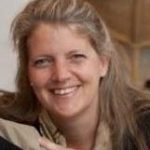 Katherine Hargitt, PsyD., is a Licensed Clinical Psychologist who works with trauma survivors and service providers, and specializes in the psychosocial care, recovery, and re/integration of survivors of sexual exploitation and trafficking. Katherine has been actively involved in the national and international anti-human trafficking field for more than 17 years, leading advocacy efforts and training for civil society, providing consultancy for governments and NGOs, and conducting international research. She obtained her doctorate degree at the California Institute of Integral Studies in San Francisco, CA. Her dissertation focused on the development of a training model and curriculum outline for service providers working with children affected by sexual exploitation in the United States.
Katherine has worked as a Consultant and Lead Researcher for ECPAT International. She recently conducted a multi-country field research project focusing on the care, recovery and (re)integration needs of SEC survivors in Nepal, Thailand, and the Philippines. In 2002, she conducted an independent field research project on the psychosocial rehabilitation of SEC survivors in Cambodia, India, Nepal, Thailand and the Philippines. Katherine provided expertize to the UN Special Rapporteur on the sale of children, child prostitution and child pornography, for their study and report on the establishment of "Comprehensive, rights-based and child-centered care, recovery and reintegration programs".
She is an active member of the Sonoma County Human Trafficking Task Force, a Board Member of HEAL Trafficking, and the co-chair HEAL's Direct Services Committee and Mental Health Council. She also provides Disaster Mental Health through the
American Red Cross. She has served on MISSSEY's board, and is currently collaborating with Blossomy Project on an Aftercare Emergency Fund for SEC survivors and their children."
Lena Alhusseini — Advisor for Strategic Planning & Development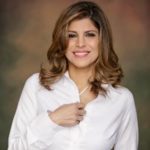 Lena has worked with USAID, UNICEF, Center for Missing and Exploited Children, and other international organizations on child protection and human trafficking issues. From 2006-2016 she was the Executive Director of The Arab-American Family Support Center in Brooklyn, NY, and most recently was the Director of Child Welfare for the State of Oregon. Lena also founded the Jordan River Foundation's child protection unit, the first organization to address child abuse in the Middle East. She has been honored as a White House Champion of Change for her work to combat domestic violence.
Dr. Heather Thompson — Advisor for Maternal Health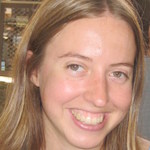 Dr Heather Thompson is a Canadian OB/GYN with a longstanding interest in social justice; she is excited to work with Global Health Promise, which aligns well with her interests in human trafficking and women's health.
Heather's international experience has taken her to Geneva, where she interned at the WHO, as well as to various countries in sub-Saharan Africa, most recently in Togo with Samaritan's Purse. Closer to home, she works as an OB/GYN in Canada, and she also does some part time work in addictions.
Heather was in a leadership position for many years in Pneuma, an organization that takes clients from local addiction-recovery facilities and homeless shelters on year-round outdoor adventures. She has been the co-chair for the Student Advisory Committee for the Global Health Education Consortium (GHEC, now CUGH-Coalition of Universities for Global Health). Heather has also worked to organize several fundraisers for organizations such as Save The Mothers and Center for Affordable Water and Sanitation Technology (CAWST).
Heather is also an avid outdoors adventurer; you'll be most likely to find her somewhere in the backcountry skiing, hiking, or paddling.
Gopalan Balagopal

Gopalan Balagopal is the UNICEF Representative to the DPR Korea and has been based in Pyongyang since 2006. He leads UNICEF's team of 10 international professionals and 25 national staff who promote critical interventions that help women and children.
Gopalan Balagopal's other positions have included Senior Advisor, Child Protection, UNICEF Headquarters, New York (2000–2006) where he was responsible for supporting UNICEF's work to protect children from violence, abuse and exploitation. He also led UNICEF initiatives into promoting registration of births, working with global partners including PLAN International and others organizations, and was UNICEF's focal point for the Second World Congress Against Commercial Sexual Exploitation of Children at Yokohama (2001) and the Secretary General's Study on Violence Against Children (2005-2006). He also served as the Chief of Child Protection, UNICEF Bangladesh, Dhaka (1996–2000) where he established and led the Child Protection Unit; worked with the government and NGO partners in identifying a program that protects children from all forms of exploitation, violence and abuse; helped establish an Acid Survivors Forum for victims of acid throwing on women and started action focusing on young males to stop violence against women and girls; and raised awareness on the importance of registration of births and evolved means to support and sustain birth registration. Other positions have included Project Officer Child Rights, UNICEF India, New Delhi (1994–1996), Member of the Indian Administrative Service (1974–1994), and an executive position at Travancore Ltd in India (1969–1974).
Gopalan Balagopal holds a Master of Public Administration from the Kennedy School of Government, Harvard University (1988-1989) and has published articles on development issues.